Whatever the budget, visitors are able to find suitable accommodation anywhere in Kuantan and the surrounding beaches, from luxurious 5-star hotels and resorts to comfortable 'A' huts.




---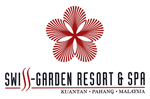 SWISS GARDEN RESORT & SPA HOTEL, KUANTAN κκκκ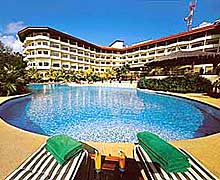 Swiss Garden Resort & Spa Hotel Kuantan is an international standard resort situated on Balok Beach, in the famous east coast town of Kuantan. Swiss-Garden Resort & Spa Kuantan blends luxurious accommodation with impeccable personalized service. An idyllic retreat for the weary urbanite, the hotel offers a wealth of facilities, ideal for both business and pleasure.

Swiss-Garden Resort & Spa Hotel Kuantan is accessible by air through regular scheduled direct flights from Kuala Lumpur International Airport, landing at Sultan Ahmad Shah Airport, Kuantan. The flight takes 40 minutes and followed by 20 minutes from Kuantan Airport to the resort. The resort is also accessible by road from Kuala Lumpur to Kuantan via the Karak highway. It takes approximately 4 hours drive. A drive to Swiss-Garden Resort & Spa Kuantan takes 10 minutes from Kuantan Town and Gebeng Industrial Estate, the largest industrial estate in Pahang.
---


HOTEL GRAND CONTINENTAL κκκ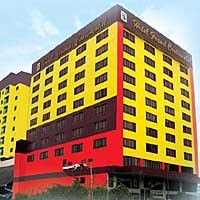 Hotel Grand Continental Kuantan links both east and west coast of Malaysia boasting of its central location within easy access to public transportation, shopping centers, medical centers, government offices and famous local restaurants. A panoramic view of the South China Sea can viewed from the hotel's upper floors. This hotel is also adjoined to a block of Service Apartment units, offering cosy and comfortable accommodation for long term guests as well as expatriates.

Hotel Grand Continental Kuantan is located in the heart of Kuantan amongst State and Federal Government Agencies, Banks, Shopping Centers and Central Wet Market. It is approximately 15 minutes drive to the famous Teluk Chempedak Beach and half an hour drive to Cherating Beach. The hotel serves as an anchor point and gateway to tourism and business in the East and West coasts of Malaysia.


---



HYATT REGENCY KUANTAN κκκκ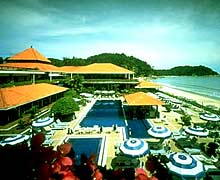 Telok Chempedak
25050 Kuantan
Pahang Darul Makmur
Tel: 566 1234
Fax: 567 7577
E-Mail : hyatt_kuantan@hrktn.com.my
http://www.kuantan.regency.hyatt.com/



>> MAP <<
Designed in the architectural style of the traditional kampong (Malaysian village), Hotel Hyatt Regency Kuantan Pahang provides first-class accommodation within an idyllic and relaxing setting. The hotel's 336 fully air-conditioned guest rooms and suites all have private balconies with garden or sea views. Designed for privacy, Hyatt's Regency Club® rooms offer exclusive amenities and facilities for the more discerning hotel guest.

Hotel Hyatt Regency Kuantan Pahang is set on the beachfront of Telok Chempedak, with panoramic views of the South China Sea, just three miles north of Kuantan on the east coast of Peninsula Malaysia. The hotel is easily accessible, with direct flights from Kuala Lumpur to Kuantan.


---

HOLIDAY VILLA CHERATING RESORT κκκκ


>> MAP <<
Cherating, the mystique and charm of the east coast provides you with unspoilt natural splendours. Here at Cherating lies Holiday Villa Cherating Resort, a first class resort, offering three accommodation lifestyles. At Holiday Villa Cherating Resort, you may put up in the modern hotel, retreat into the 'kampung' for a first hand experience of Malay culture, or simply relive the glamour of Malay royalty in the 'istana', a replica of the palaces in the state of Negeri Sembilan. All these at an affordable prices. Holiday Villa Cherating, a hotel beach resort, is situated along one of Malaysia's finest east coast beaches covering a land area of 10 acres.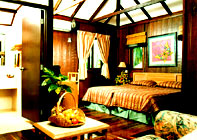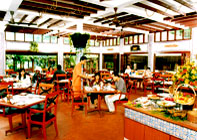 ---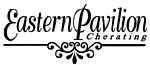 EASTERN PAVILION κκκκ

>> MAP <<
The Eastern Pavilion offers intimate escapades at 12 exclusive Malaysian styled villas, each with living room, one or two bedrooms and a verandah which extend out to a private pool and Jacuzzi. Fronting the beautiful east coast beach at Peninsula Malaysia, the Eastern Pavilion is yet another idyllic lifestyle presented by Holiday Villa Cherating.

Eastern Pavilion Cherating is located beside Holiday Villa Cherating on the East Coast of Peninsular Malaysia in the state of Pahang, just 3 hours by road from Kuala Lumpur or 40 minutes from Kuantan airport. By air, its just 35 minutes from Kuala Lumpur or 45 minutes from Singapore.



---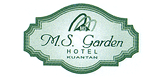 M.S. GARDEN HOTEL κκκκ
Lot 5 & 10, Lorong Gambut,
Off Jalan Beserah, 25300 Kuantan,
Pahang Darul Makmur, Malaysia.
Tel: 09-5177899 Fax: 09-5177016
Email: enquiry@msgarden.com.my
www.msgarden.com.my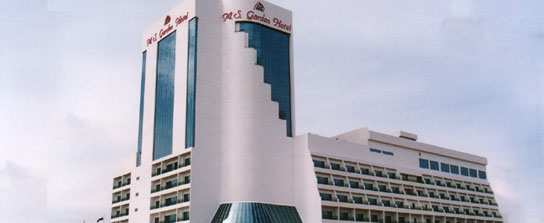 M.S. Garden Hotel in Kuantan, conveniently situated in the heart of the State capital. The Hotel comprises 202 well furnished and elegantly decorated deluxe rooms with separate showers in bathrooms and spacious balcony.



---

MEGA VIEW HOTEL κκ
Lot 567, Jalan Besar
25000 Kuantan
Pahang Darul Makmur
Tel: 609-517 1888
Tel: 609-517 1999
E-mail: megaview@pd.jaring.my
www.megaviewhotel.com
Conveniently located in the heart of Kuantan. Just 15 minutes drive from Sultan Haji Ahmad Shah Airport and only 5 minutes drive from the Terminal Makmur (bus & taxi station). The first and only city hotel which combine comfort, business and pleasure. You can enjoy the river recreational activities such as fishing, river cruise and other water sports activities as our hotel is located on the bank of the beautiful Kuantan River and surrounded by tropical greenery. Within walking distance to banks, government offices, shopping, recreation and entertainment outlets.




---


VISTANA HOTEL κκκκ
Jalan Telok Sisek
25000 Kuantan
Pahang Darul Makmur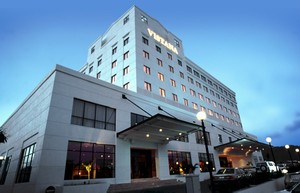 Vistana Hotel, Kuantan was designed to be a moderately- priced business hotel catering to Malaysian and regional business travelers. The key to its product difference is that it features the discipline of product performance associated with international standard hotels which often charge much higher prices.

Its consistent and immaculate standards and operating practices has led to its rise as a major player in Kuantan's hospitality industry today.

Located within the hub of Kuantan, The Vistana offers business travelers easy access to major shopping centre such as the Mega Mall, and key roads leading to the famous Teluk Chempedak beach and manufacturing and industrial area in Gebeng as well as Kuantan port.



---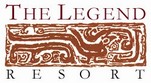 THE LEGEND RESORT, CHERATING, KUANTAN κκκκ


Just North of Kuantan, is a beach called Cherating. Here the waves of the South China Sea break onto one of the most beautiful beaches in Malaysia. It is here that you will find The Legend Resort, Cherating. The international first class hotel from the chain of Legend Hotels.

From Kuala Lumpur or Singapore, The Legend Resort, Cherating is less than an hour's flight away. Or take the scenic route, five hours by car. Airport transfers and in-house cars can easily be arranged.

The next time you are in Kuala Lumpur, stay at The Legend Hotel. You'll enjoy the same warm hospitality and luxurious comforts that have made The Legend Group of Hotels & Resorts famous.


---



HOTEL SERI MALAYSIA κκκκ
www.serimalaysia.com.my


Seri Malaysia Kuantan offers a fantastic deal for travelers heading towards Teluk Cempedak beach. The 2-storey hotel building located along Jalan Telok Sisek, Kuantan is an ideal hideaway for those keen on enjoying the pristine beaches of Kuantan at an affordable cost. Equipped with 100 rooms, Seri Malaysia Kuantan is situated a mere 20km from the airport and 300km from Kuala Lumpur. Visitor can enjoy both local and western cuisine at the scenic Cafe Seri Banir Coffee House which operates from 7am - 11pm. The hotel also has multi-function rooms ideal for conferences, meetings and seminars.



---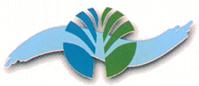 DE RHU BEACH RESORT κκκκ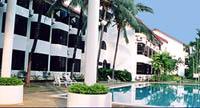 Pamper yourself at an international class beachfront paradise that offers you heart-winning holidays and the latest in business facilities. The ideal seaside getaway whether you wish to mix business with pleasure or just unwind with your family and friends.

You'll find De Rhu Beach Resort, Kuantan a lushly landscaped haven, created by nature and artistically shaped by man. It offers you one of Malaysia's largest freeform swimming pools, pristine golden sandy beaches, ultra-modern conveniences and the charming hospitality that makes you feel pampered and well cared for come, experience our golden touches...



---


DUTA SANDS BEACH RESORT κκκ
8KM Jalan Beserah, 26100 Kuantan. Pahang Malaysia.
TEL: ++603-78054380 (Marimari Travel Agency)

Duta Sands Beach Resort is located at the quite fringe of the beautiful East Coast of Malaysia. Aptly themed, 'Beach Caravan Experience' this unique resort offers adventurous caravan-living on the beach and accommodation alternatives of rustic Chalets or Standard Hotel units. You will immediately feel at ease as you step into this very homely and cozy yet exciting ambience this resort exudes. Stroll along visit the mini rabbit farm too.

Duta Sands Beach Resort is located at the quiet fringe of the East Coast. With either rustic chalets or fully-equiped caravans to choose from, this resort offers you a surprising feeling of privacy.



---

SHAHZAN INN κκκ

Lot Pt 240, Jalan Bukit Ubi/Jalan Masjid
25000 Kuantan
Pahang Darul Makmur
Tel: 609-513 6688
Fax: 609-513 5588


Shahzan Inn Kuantan is located in the town of Kuantan which puts you right in the centre of activities where you can observe Malaysians at their natural friendliness.



---

RESIDENCE INN CHERATING κκκκ
Lot.826, Mukim Sungai Karang Cherating,
26080 Kuantan , Pahang, Malaysia

>> MAP <<

Residence Inn Cherating, the Magical Paradise for both sun & sea lovers. An ideal paradise for those seeking to escape from the anxieties of city life and enjoy soothing atmosphere of rest & relaxation.



---
SURIA CHERATING RESORT κκκκ
E-Mail: maxcarry@tm.net.my
www.suriacherating.net
>> MAP <<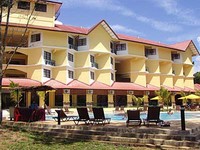 There is heaven on our earth.... and Suria Cherating Beach Resort is an excellent choice of place, strategically position in one of the longest sandy beach in Malaysia. The Cherating Beach, popularly known among the locals for the fabulous gateway and steadily gaining its popularity as one of the heavenly beach destination in the midst of international tourists.
There are 114 elegantly decorated guest rooms with all the facilities in place for the convenience of our honourable guests to take pleasure in and to unwind. The environmental friendly atmosphere will certainly compliment your expectation for the enchanting panoramic view that nature has created for you to experience and to get the pleasure from.

Suria Cherating Beach Resort undoubtedly will be the choice for the experience of excellent, warm and friendly service.

---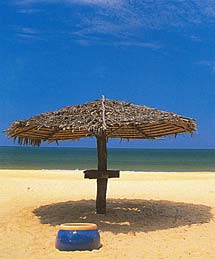 IMPIANA RESORT CHERATING κκκκ
www.impiana.com
>> MAP <<
Before you... is an architecture meticulously designed to resemble the finest in traditional Malay culture. Situated in the remote part of one of East Coast's finest golden sandy beaches and home to the most exotic sea turtles... every room you stay allows you to be closer to nature and wake up to the peaceful sound of the ocean.

A unique blend of casual beachside lifestyle and tradisional luxury.

---

OTHET BUDGET HOTELS


AGRO RESORT SG. SEMUJI
KM 42
Jalan Kuantan-Kuala Lumpur
26020 Kuantan
Pahang Darul Makmur
Tel : 609-478 0488/0588
Fax: 609-478 0688
E-Mail: agres_semuji@hotmail.com
EXCLUSIVE LA HOTEL
B92-B98
Jalan Dato' Lim Hoe Lek
25200 Kuantan
Pahang Darul Makmur
Tel : 609-513 9693/514 2314/514 8377
Fax: 609-513 6167
CITIVIEW HOTEL
Jalan Haji Abdul Aziz
25000 Kuantan
Pahang Darul Makmur
Tel : 609-517 9988
Fax: 609-513 2999
E-Mail: ctview@pd.jaring.my
KUANTAN TEMBELING RESORT
Jalan Jalan Padang Golf
25000 Kuantan
Pahang Darul Makmur
Tel : 609-5676688
Fax: 609-5679988
ANNEXE REST HOUSE
Jalan Telok Sisek
25000 Kuantan
Pahang Darul Makmur
BERSATU HOTEL
2, Jalan Darat Makbar
Off Jalan Wong Ah Jang
25200 Kuantan
Pahang Darul Makmur
BRUMATSU HOTEL
B 2324-2326
Jalan Wong Ah Jang
25100 Kuantan
Pahang Darul Makmur
BUMIMAS HOTEL
B8-B10, Jalan Bukit Ubi
25200 Kuantan
Pahang Darul Makmur
CHUSAN HOTEL
37, Jalan Wong Ah Jang
25100 Kuantan
Pahang Darul Makmur
CLASSIC HOTEL
7 Bangunan LKNP, Jalan Besar
25000 Kuantan
Pahang Darul Makmur
EAST COAST HOTEL
E-2180 & 2182
Jalan Wong Ah Jang
25000 Kuantan
Pahang Darul Makmur
GOLDEN HOTEL
E 1219-2
Jalan Wong Ah Jang
25000 Kuantan
Pahang Darul Makmur
HILLVIEW HOTEL
41, Jalan Teluk Chempedak
25050 Kuantan
Pahang Darul Makmur
KHENG HENG HOTEL
46, Jalan Bukit Ubi
25200 Kuantan
Pahang Darul Makmur
KOSMA HOTEL
Bangunan Kosma
Jalan Hj. Abdul Aziz
25000 Kuantan
Pahang Darul Makmur
LUXURY HOTEL
116-2
Jalan Dato' Lin Hoe Lek
25000 Kuantan
Pahang Darul Makmur
MING HENG HOTEL
22-24
Jalan Mahkota
25000 Kuantan
Pahang Darul Makmur
MEIAN HOTEL
Jalan Telok Sisek
25000 Kuantan
Pahang Darul Makmur
GREENLAST HOTEL
No. A-37
Jalan Air Putih
25300 Kuantan
Pahang Darul Makmur
Tel: 609-556 3338
Fax: 609-556 3189
SURAYA HOTEL
No. 55-57
Jalan Hj Abdul Aziz
25000 Kuantan
Pahang Darul Makmur
Tel: 609-554 266
Fax: 609-554 028
HOTEL BARU RAYA
No. 134-136, Jalan Besar
25000 Kuantan
Pahang Darul Makmur
Tel: 609-513 9746
NEW CAPITOL HOTEL
55, 57, 59, Jalan Bukit Ubi
25000 Kuantan
Pahang Darul Makmur
NEW EMBASSY HOTEL
50-52, Jalan Telok Sisek
25000 Kuantan
Pahang Darul Makmur
ORCHID HOTEL
11, (1st & 2nd Floor)
Jalan Merdeka
25000 Kuantan
Pahang Darul Makmur
ORIENTAL EVERGREEN HOTEL
No. 157
Jalan Haji Abdul Rahman
25000 Kuantan
Pahang Darul Makmur
PACIFIC HOTEL
60-62
Jalan Bukit Ubi
25000 Kuantan
Pahang Darul Makmur
PERSONA BASE CAMP GUNUNG TAPIS
Sungai Lembing
Kuantan
Pahang Darul Makmur
RAYA HOTEL
2, 2nd & 3rd Floors
Lorong Tun Ismail 1
25050 Kuantan
Pahang Darul Makmur
SAGA SUASA BUDGET HOTEL
13 & 14, Jalan Stadium
25000 Kuantan
Pahang Darul Makmur
SERI INTAN HOTEL
A 11, 13, 15, 1st Floor
Jalan Stadium
25000 Kuantan
Pahang Darul Makmur
SIN NAM FONG HOTEL
44, Jalan Telok Sisek
25250 Kuantan
Pahang Darul Makmur
TAN HOTEL
160 Jalan Besar
25000 Kuantan
Pahang Darul Makmur
TOP ONE HOTEL
Jalan Pasar Baru
25000 Kuantan
Pahang Darul Makmur
TONG NAM AH
98, Jalan Besar
25000 Kuantan
Pahang Darul Makmur
TONG SENG HOTEL
2824, Jalan Mat Kilau
25100 Kuantan
Pahang Darul Makmur
UNIVERSAL HOTEL
E-1377, 1st & 2nd Floors
Jalan Telok Sisek
25000 Kuantan
Pahang Darul Makmur