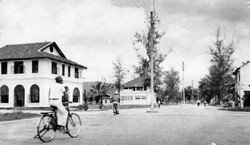 Based on historical records Kuantan existed since early 1850's. It first started as a settlement in the 19th century. Abdullah Munsyi had mentioned these facts in 1851/2 as follows:

"Thus on the night before Thursday, came a small boat from KUANTAN. Therefore, he told the crew members in the boat that there are forty-four pirate boats at Tanjung Tujuh , and there are some at Pulau Kapas too, as well as at Pulau Redang and; two boats belonging to Kuantan people were found and two more had escaped away…."

During its early days Kuantan was known as Teruntum Village . The settlement areas were around Teruntum River estuary facing the present hospital building. Haji Senik and his followers opened it in the 1850's. They lived there by cultivating the marshes at the site of the present hospital besides catching fish and small-scale trading activities. The Cik Timah cemetery near the Esplanade Park is evident that this area once made up the settlement area.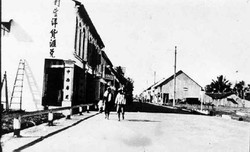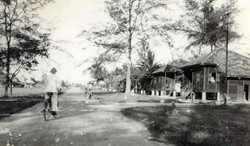 It was also narrated that there was an opening of a settlement at the upper part of Teruntum Village in 1854 by Malays from Kampung Kuantan in Sumatera . It was also said that their leader was Tuan Besar . Later on, this place was known as Kampung Kuantan and was later shortened and called "Kuantan" till now.

The opening of tin mines in Sungai Lembing in 1868 and Gambang in 1880's attracted the coming of Chinese miners. Various facilities such as the setting up of a market, a port, a customs office and shops were made as tin-mining activities expanded there. As a result, the Chinese started to settle in the town centre while the pioneering Malays opened new settlements in Tanjung Api, Tanjung Lumpur, Beserah and Tanah Putih.

After it was obvious that Kuantan was developing rapidly, the capital of Pahang was moved from Kuala Lipis to Kuantan on the 27th of August 1955. After this move Kuantan developed further till present times.


Article taken directly from Majlis Perbandaran Kuantan Web Site.